Submissions are now open for the 2016 New South writing contest!
This year's contest will be be judged by Anya Silver in the genre of poetry and Matthew Salesses in the genre of prose. First place winners in each category will be awarded $1,000 prizes; second place winners, $250 prizes; and third place winners, a three-year subscription to New South. Your $15 entry fee also includes a one-year subscription to New South. You may submit electronically via Submittable ONLY.
The deadline for contest submissions is April 15, 2016 at 11:59 PM. (Submittable submissions will close automatically).
Each entry must include:
1) A reading fee of fifteen dollars ($15). Entry fee includes a one year subscription to the journal!
2) The submitter's contact info, including a mailing address for your subscription. (Do not include any identifying information in the manuscript).
POETRY
Submit up to three (3) poems per document.
PROSE
Submit one (1) short story or non-fiction piece per $15 Reading Fee.
Please limit your submissions to 9,000 words.
OTHER DETAILS:
Only unpublished work will be considered, and only writers who have not published a book of prose or poetry are eligible. While we take the greatest care in handling your entries, we assume no responsibility for lost manuscripts. Simultaneous submissions will be considered with notification. All rights revert to author after publication. Current students, staff, and faculty at Georgia State University are not eligible.
New South publishes quality literary art promoting the work of emerging and established writers. New South holds no subject biases. The staff will select the best work regardless of style or genre. The final round of judging will be anonymous (the names will be removed from the manuscripts before the final judges see the entries). Judges from outside the staff will pick the winners from finalists selected by the New South staff. Winners will be announced in June.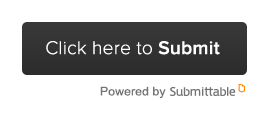 ---
About our judges:
Anya Krugovoy Silver
is the author of two books of poetry,
The Ninety-Third Name of God
and
I Watched You Disappear
, as well as of the forthcoming
From Nothing
, all published by the Louisiana State University Press.  She was named Georgia Author of the Year for Poetry in 2015.  Her work has been featured on Garrison Keillor's
The Writer's Almanac
and in Ted Kooser's syndicated column
American Life in Poetry
.  She has been published widely in anthologies and journals, most recently in The
Harvard Review
,
Image
,
SouthernPoetry
Review
,
Five
Points
, and
Atlanta
Review
.  She is Professor of English at Mercer University and lives in Macon. GA, with her husband and son.
Matthew Salesses is the author of The Hundred-Year Flood (Little A/Amazon Publishing), an Amazon Best Book of September and a Kindle First pick, and a season's best selection at Buzzfeed (twice), Refinery29, and Gawker. His other books include I'm Not Saying, I'm Just Saying (Civil Coping Mechanisms), Different Racisms (Thought Catalog Books), and The Last Repatriate (Nouvella). Matthew was adopted from Korea and has written about adoption, race, and parenting for NPR's Code Switch, The New York TimesMotherlode, Salon, The Toast, The Millions, the Center for Asian American Media, The Rumpus, and The Good Men Project, among others. His fiction has appeared in GlimmerTrain, American Short Fiction, Witness, West Branch, PEN/Guernica, and many others. Matthew has received awards and fellowships from the Bread Loaf Writers' Conference, Glimmer Train, Mid-American Review, [PANK], HTMLGIANT, IMPAC, Inprint, and elsewhere. He did his MFA at Emerson College, where he edited Redivider Journal, and he is currently a Cambor Fellow and Ph.D. candidate in Creative Writing and Literature at the University of Houston.